Spot Zero is considered the rich snip-its in google search above the natural organics. Recently (January 22nd ) Google announced that you will no longer earn both spot zero and the first position in google when your rich-snippet shows.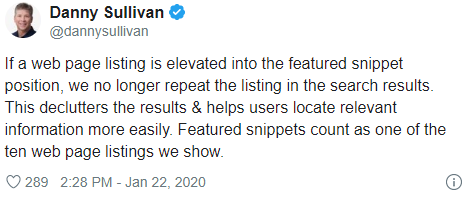 How Do I Get Spot Zero On Google?
Spot Zero is acquired by marking up your page with the specific schema that Google supports for rich snippets. Or pulling data from your page that would answer a user's query before they even visit the websites.
There is some debate in the SEO Community over the benefits of rich snippets but ultimately this allows websites, that may not have reached #1 to also show as a top result.
Important Links To Review When Trying To Enhance Your Website With Rich Snippets:
Respawn recommends you research if rich snippets will benefit your website before putting time and effort into making these enhancements on your website.
If you have questions about the benefits of Rich Snippets regarding your website. Contact our SEO team today to learn how we can help you leverage rich snippets.